Ecommerce
Positioned for Profit
Apollo Interactive has extensive experience developing e-commerce solutions designed to achieve practical business objectives for our Clients. We use our experience across a wide range of industries and unique positioning as an agency with a broad skillset (Strategy, Design and Development) to generate meaningful results for our Clients.
BOOSTING SALES ONLINE AND OFFLINE
Apollo has assisted numerous Fortune 1000 brands sell their products online and offline. Our experience ranges from large scale integration of Magento to customized Shopify sites.
DELIVERING REPEAT BUSINESS THROUGH EMAIL
Email is one of the most powerful performance solutions available and is a catalyst for repeat sales. We have extensive experience working with the largest email marketing service providers in the industry.
AMAZON EXPERTS
Our ecommerce expertise over the past 20 years has opened up new opportunities for us. We have begun to work with startup ventures to help sell their products on Amazon, eBay, Walmart, and other sites. Each of those platforms presents entirely different and unique challenges.
SOME OF OUR WORK
Conns
StageStore
Visionworks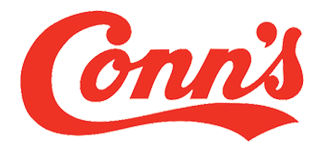 DRIVING REPEAT BUSINESS THROUGH EMAIL
Credit applications have doubled YOY under new program.
Weekly Newsletter
Evolved the various email templates with 'mobile first' in mind. Created visual priority from most impactful messaging to least each week and layer strong CTAs throughout.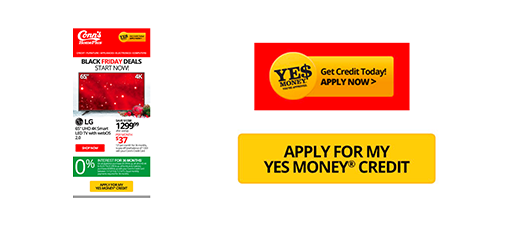 OTHER TOUCHPOINTS
Utilize email subscriber information to segment the list and target the correspondence for specific products and geographies as well as drive online ecom sales.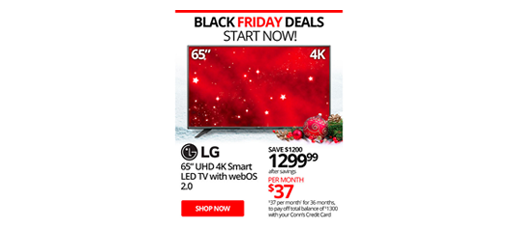 DRIVING SALES ONLINE AND IN-STORES
Activated the shopping experience for more than 2 million consumers.
20:1 ROI on Digital Advertising
With PPC as the anchor of performance, able to layer on digital display, audio, video, and more to generate millions of highly targeted branding impressions that ultimately results in increased searches to drive revenue.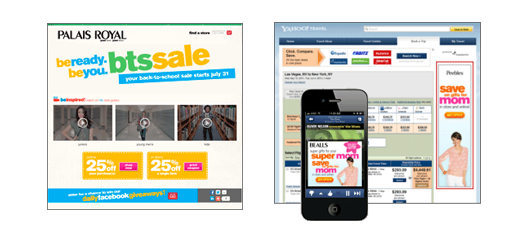 CAMPAIGN MICROSITES
Developed standalone microsites to serve as the destination for traditional and digital advertising efforts. Sourced revenue to unique channels using individual coupon bar codes.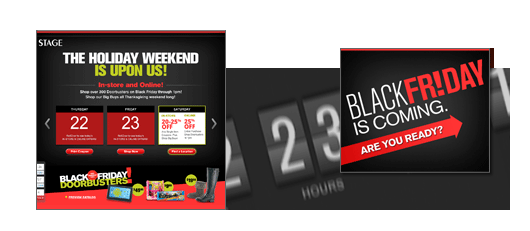 RESPONSIVE LANDING PAGES
Destination advertising landing pages are developed using responsive design, to allow consumers to easily retrieve the current offers and coupons via desktop, tablet, or phone for in store redemption.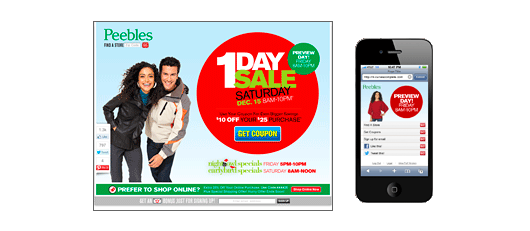 HELPING CONSUMERS SEE CLEARLY
Activated the shopping experience for more than 2 million consumers.
VIRTUAL TRY ON FRAME FINDER
Interactive wizard allows consumers to "try on" eyeglass frames by uploading a picture of themselves or choosing from a variety of model shots. Images can be saved to one's profile and shared via email and Facebook.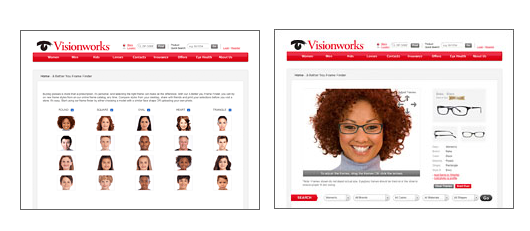 Content Marketing
Continuous development of content that serves as both engaging, fresh information on the Web site as well as interesting material to be used as the "hook" in native advertising.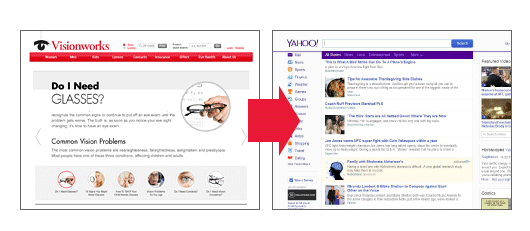 CUSTOMER LIFECYCLE EMAIL PROGRAM
Email marketing program endeavors to build upon a relationship that begins at the POS and keep Visionworks in the mind of the consumer as he/she nears their recurring purchase of glasses.